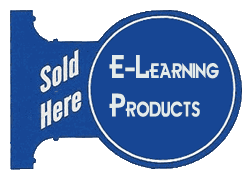 The CanSomebodyHelpMe.com Team can work with you to create relevant e-learning applications in a timely manner and provide you with a finished product that can be delivered by CDROM/LAN/WAN or Internet.
Our Team of developers have previously created hybrid CDROM's with an Online Educational Component for Medical Institutions, Private Businesses and other organizations.
We attempt to go the extra mile to assist our clients in reaching their goals.
Instruction Design
You can rest assured that your project will include the key elements of Instructional Design;


A Style Guide.
Storyboard.
Naming Convention.
Target Platform Selection.
Detailed Programming Plan.
Budget and Timeline.
Training Modules
We develop advanced E-Learning Courseware Modules;

We can convert Book Based Learning Materials to Multimedia Content.
We create Multimedia Tests based on previous Book Based Learning.
All Multimedia Content is reviewed and approved by your subject matter experts.
Course Content can include - Video, Sound and Animation.
We can provide a means to track student progress using our unique online student tracking system.

 
Custom Training
We have the skills to start and complete complex E-Learning Projects;
We have teleworkers from around the globe.
You can be involved with the project as little or as much as you want.
We find solutions to project challenges.
We accept critical feedback, and work through problems with clients.
We document client interactions and decisions.
You can get a weekly project status reports.
Sample E-Learning Products We want more for our clients than to just have an elearning program, we want our client to have an innovative and effective elearning program.
Below are some previously created e-learning products.